Have you ever wondered how an orchestra puts a full season of concerts together? Nigel Boon, Director of Artistic Planning shows how he juggles multiple seasons of concerts involving many conductors, soloists, commissions, programs, and more!
Show Notes
Learn more about the NSO here
Nigel Boon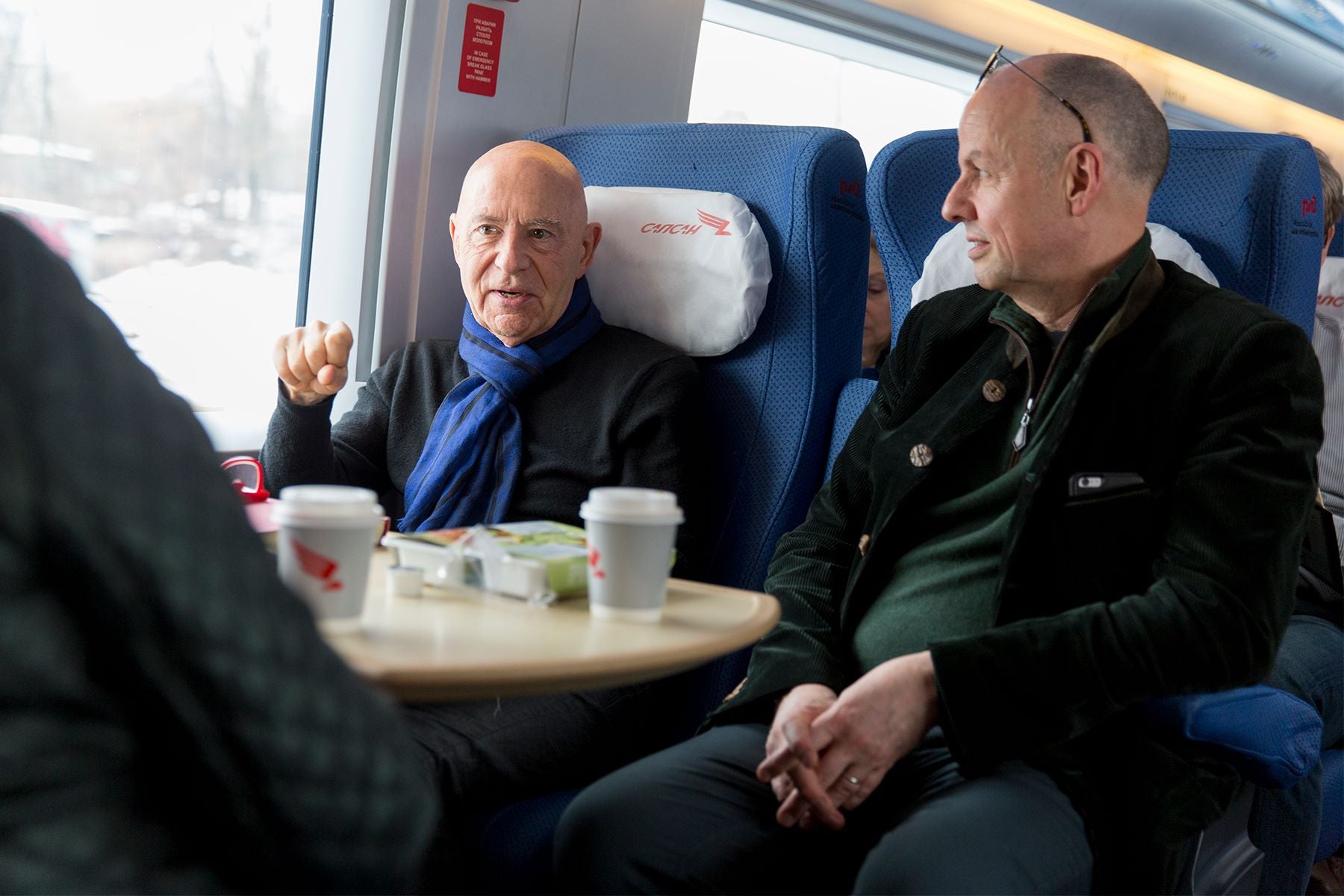 Nigel Boon on a train in Russia with previous NSO Music Director, Christoph Eschenbach. (Photo by Scott Suchman/NSO)
Having studied languages and linguistics, Nigel Boon started his career in the music business with two years at Boosey & Hawkes Music Publishers in London. He then moved to Deutsche Grammophon in London, where he supervised the UK advertising of the DG and Philips classical record labels for three years. Deutsche Grammophon then invited him to move to their head office in Hamburg, Germany, where he remained for fifteen years, initially as Product Manager for all new releases, then as Head of Product Management and finally as Executive Producer for the recordings of André Previn, Bryn Terfel, Neeme Järvi, Oliver Knussen, Christian Thielemann and Mikhail Pletnev.
In 1999 he moved to London again to work as Senior Artist Manager and Associate Director at Harrison Parrott and followed this with a period of freelance management and consultancy for The King's Consort, the Oslo Sinfonietta, Nordic Music Days, Peters Edition Music Publishers, and other artists and organizations. From 2004 until January 2007 he was again at Boosey & Hawkes as Head of Promotion and simultaneously helped set up, and acted as Executive Producer for, conductor Sir John Eliot Gardiner's new CD label "Soli Deo Gloria".
Nigel Boon joined the National Symphony Orchestra in February 2007 and has worked with music directors Leonard Slatkin, Christoph Eschenbach, and Gianandrea Noseda.